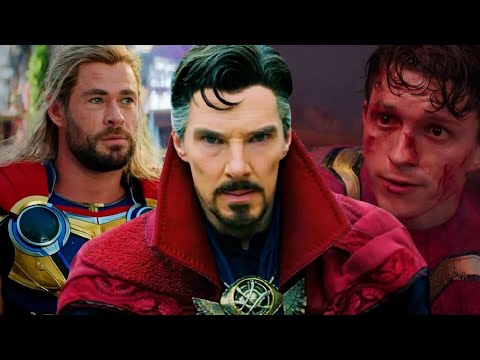 Many Marvel Cinematic Universe heroes could come to die in Phase 6, but some are more likely to than others. After the end of the Infinity Saga, Marvel Studios went into a period of focusing on preparing for the future, with many new heroes and villains getting introduced in the MCU. With Thanos having been defeated in Avengers: Endgame, the MCU needed a new Big Bad, and that is why Phase 5 introduced Jonathan Majors' Kang The Conqueror in Ant-Man and the Wasp: Quantumania. The MCU's Phase 6 will include the first Avengers movies since Phase 3, pitting a new team of heroes against Kang and his variants in the Council of Kangs. To defeat Thanos, the MCU's heroes took on some heavy losses, and the same should happen to defeat Kang. Add to that the fact that some actors might want to move on from Marvel, and the MCU's Phase 6 could see many heroes die. With recent rumors about the Winter Soldier dying in Thunderbolts picking up steam, he might die in the MCU's Phase 5, but there are several other heroes that could bow out in the MCU's Phase 6.
Subscribe: https://www.youtube.com/@ScreenRant?sub_confirmation=1
Chapters:
0:02 – War Machine
0:38 – Hawkeye
0:54 – Captain Marvel
1:15 – Hulk
1:28 – Thor
1:43 – Spider-Man
1:55 – Wong
2:23 – Hank Pym
2:47 – Ant-Man
3:05 – Doctor Strange
Check out Screen Rant's official TikTok!
Our Social Media:
Tweets by screenrant
https://www.facebook.com/ScreenRant
https://www.linkedin.com/company/screen-rant/
Our Website:
http://screenrant.com/
Written by: Geoff Cork
Narrated by: Geoff Cork
Edited by: Gul Dukat
For copyright matters please contact us at: legal@valnetinc.com